Charlotte is a French author and journalist. She's been a reporter and director for press and TV for the past 17 years, with a focus on psychological and social issues. Her first book, an investigation guide on menopause, was published in 2018 and received multiple accolades in France, and she's now working on several new titles to be released in 2020.

Charlotte holds a master's in French literature from La Sorbonne, a master's in Journalism from IPJ Paris-Dauphine, and a bachelor's in Psychology from Paris8 University. She lives in California with her family.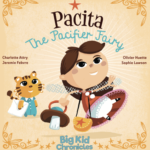 "Drawing for children is like being five years old forever." For 15 years, Oliver has been bringing the wonderful worlds of children's books to life, with more than 30 books to his name and numerous collaboration with news outlets. Despite his accomplishments, Olivier is still just as excited to take off on the next adventure: as a knight fighting dragons, a reckless pirate, or a sensitive little tiger; nothing can stop him because he knows that no matter what, his princess will always save him.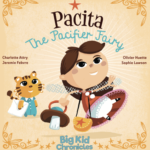 Sophie teaches English as a second language in the Bay Area, California. She is passionate about the English language and loves everything from poetry to punctuation. She lived in Paris for 5 years where she picked up a couple of phrases in French and an insatiable appetite for French pastries.
Now the mother of two small children, Sophie is learning how to juggle her career and her family life. And while she often finds herself swamped with work, she knows that it's never too late for one more story at bedtime!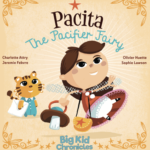 Developing original ideas, driving innovative projects, and fostering creativity have been the backbone of Jeremie's career over the past 20 years. After an early path in the Music Industry (writing over 70 songs), he founded and developed several startups and relocated from Paris to San Francisco. The common thread that links his multiple ventures and collaborations is definitely the neverending search for the right word. Jeremie is the proud father of Ava and Raphael, a hectic and joyful source of inspiration for the Big Kid Chronicles series.