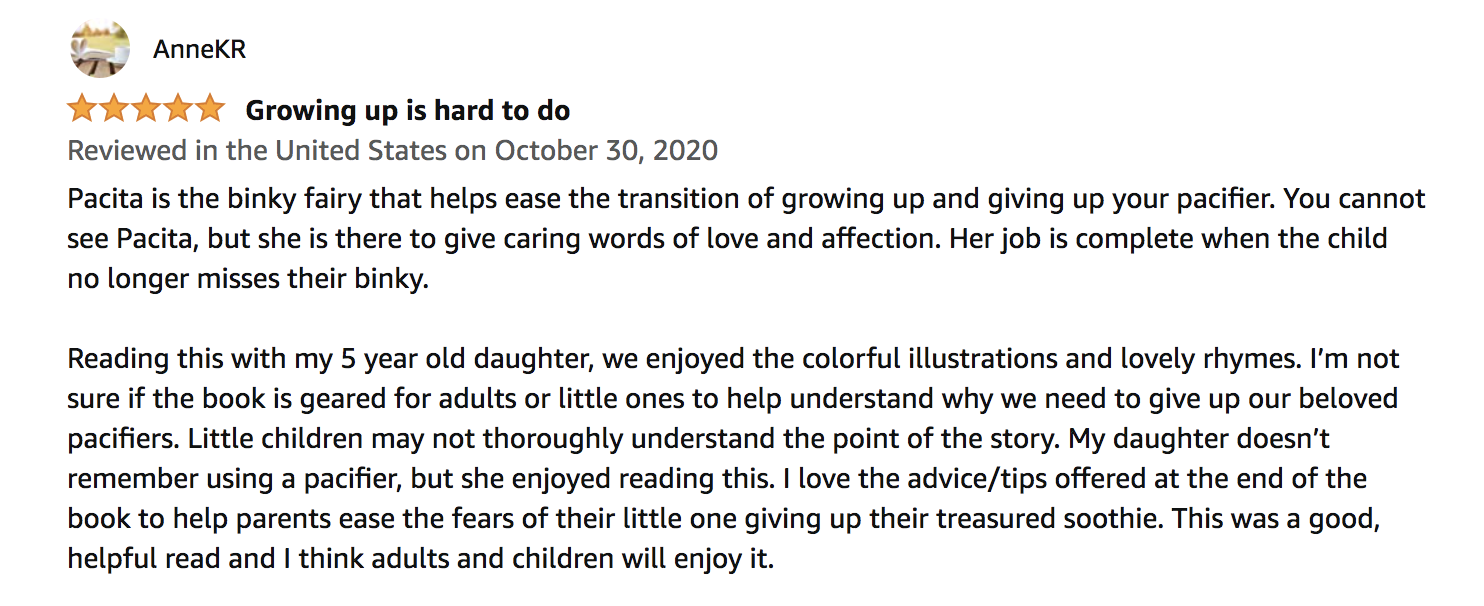 Pacita is the binky fairy that helps ease the transition of growing up and giving up your pacifier. You cannot see Pacita, but she is there to give caring words of love and affection. Her job is complete when the child no longer misses their binky.
Reading this with my 5 year old daughter, we enjoyed the colorful illustrations and lovely rhymes. I'm not sure if the book is geared for adults or little ones to help understand why we need to give up our beloved pacifiers. Little children may not thoroughly understand the point of the story. My daughter doesn't remember using a pacifier, but she enjoyed reading this. I love the advice/tips offered at the end of the book to help parents ease the fears of their little one giving up their treasured soothie. This was a good, helpful read and I think adults and children will enjoy it.
"As I was reading Pacita The Pacifier Fairy, I found myself wishing that this book had been in the world when my son was a toddler. This is a wonderful story that teaches small children (and their parents) how to find the bravery needed to part with their beloved...